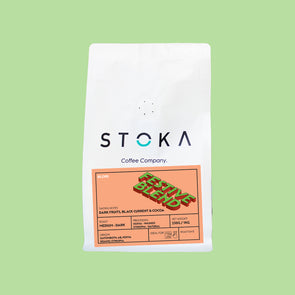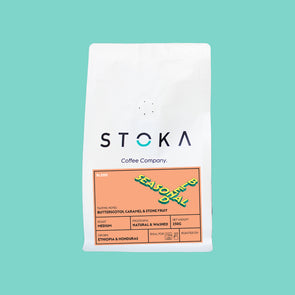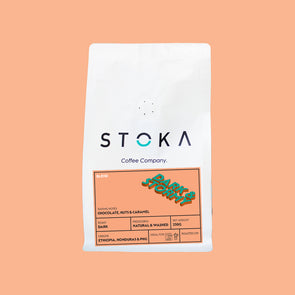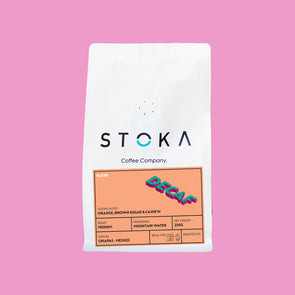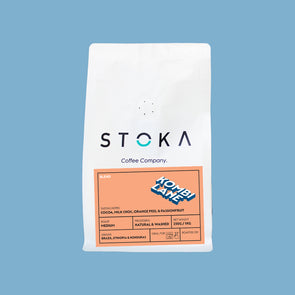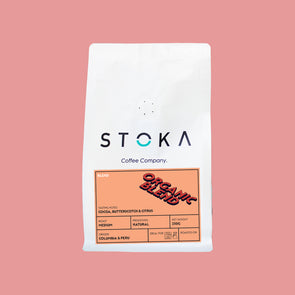 OUR STORY
STOKA came about as a side-hustle turned full-time gig by husband-and-wife team, Ronolo and Karlee King. By throwing caution to the wind the last ten years, working in some of the best bars and cafes around Brisbane and Gold Coast, the duo settled back in their hometown of Coffs Harbour to raise a family, surf more and concentrate on producing coffee roasts which reflect the area, and come from exciting coffee locations. Karlee oversees green bean and in-house operations. Ronolo has a background in communications and marketing.
We're coffee roasters driven by a few core values: service, hospitality, community and a never-ending pursuit of improvement. Simply speaking, we're about quality…not quantity. We put time, thought and effort into bringing you specialty coffees that comes from ethically sourced farms from around the world. These relationships between the farms and client are an integral part of our story that works its way to your cup.
Coffee doesn't need to be complicated. Simplicity through correct guidance can empower everyday brewers to enjoy specialty coffee all day long.
AN INNOVATIVE AND PROGRESSIVE INDUSTRY
STOKA is currently in the process of turning into a circular company that focuses on systemic change out of an economy that relies on finite resources. While we admit that there can be stumbling blocks on that quest for the perfect sustainable operation...its important to recognise areas that need improvement within our business. We are working with suppliers who are accredited with ethical choices regarding equal pay opportunities and environmental protection schemes that promote a healthy coffee industry.
Click for more info